Hotel ILUNION Pío XII Offers
Don't miss the best deals at our hotel in Chamartín, ILUNION Pío XII and get top discounts and rates. Book now and enjoy the best rate guaranteed!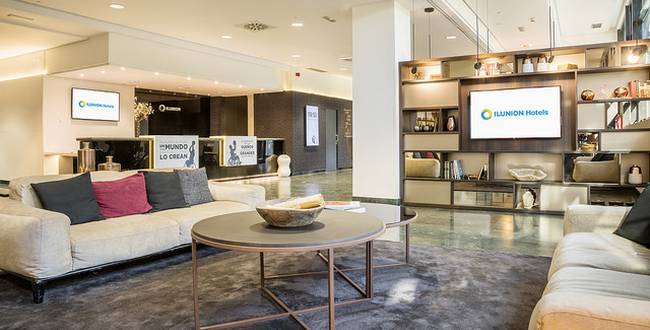 Offers at Hotel Pío XII near to Chamartin Station
Find the best deals for visiting Madrid at our Hotel ILUNION Pío XII which is located very close to Chamartín station an La Paz Hospital, a perfect location near to Plaza de Castilla, so with our great deals you'll have no excuse not to book with us. Need a last-minute booking or do you prefer to plan ahead and organise your trip in advance? At ILUNION Hotels we offer discounts for all types of customers. Also take a look at our seasonal deals designed for stays throughout the year. No matter when you're looking to visit the capital, you'll always find the best rate guaranteed.